What is the difference between SEO and SEM?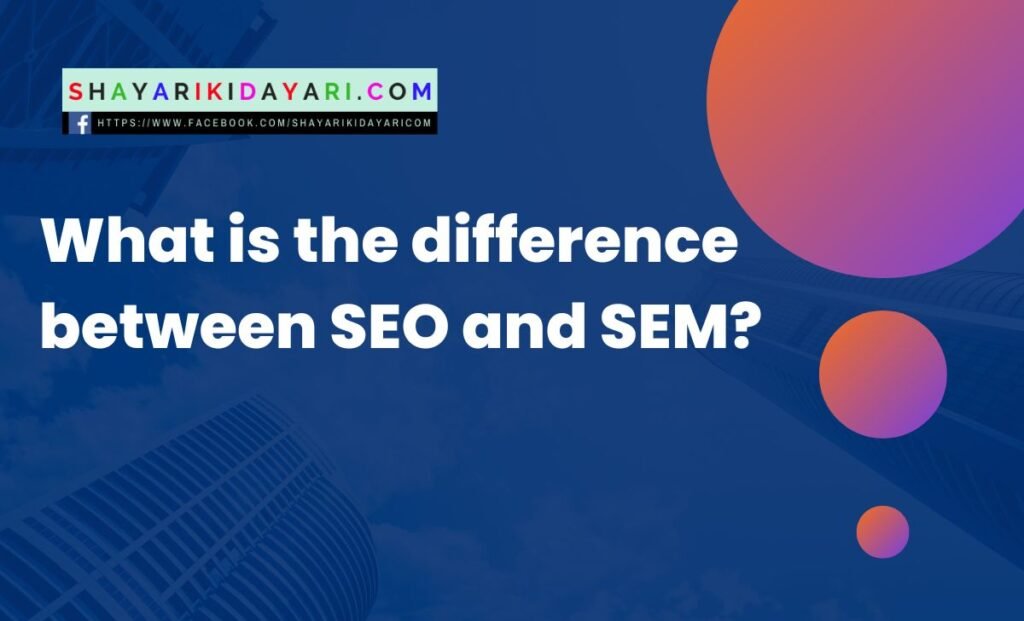 seo which is completely free, you do not have to pay money, it is automatic. It is based on the content. How much people like the content, how much are your backlinks, domain score, etc.
By making money in sem, making AIDS can come on the first page in the search engine for some time, it is called sem (Search engine marketing).
I hope you understand.